Click HERE to download Episode One of Kid You Not Podcast! (28 minutes) or listen to it on the feed player in the right sidebar –>
Please subscribe to the podcast on iTunes here!
This week's theme: In the first ever episode of Kid You Not Podcast, we discuss one of the many problems with adults – namely, their ambivalence towards children's and teenage literature! Listen to the episode to learn more about crossover literature, publishing strategies behind adult covers for children's books, and what it says about you if you don't feel too comfortable reading children's literature…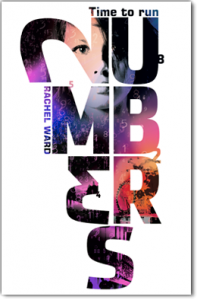 Numbers, by Rachel Ward (Chickenhouse)
Tell us what you think of Numbers in the comments!
The next book review will be Mimi, by John Newman.
Get hold of the book and let us now what you think before the next episode comes out!
Other books mentioned:
Junk,  by Melvin Burgess; The Curious Incident of the Dog in the Night-Time, by Mark Haddon; Pigeon English, by Stephen Kelman; The Giver, by Lois Lowry ; The Daydreamer, by Ian McEwan; the Twilight series, by Stephenie Meyer; the Harry Potter series, by J.K. Rowling; How I Live Now, by Meg Rosoff; Holes, by Louis Sachar; The Catcher in the Rye, by J.D. Salinger. All books mentioned in the podcast or on the blog are listed here.
Thank you so much for downlaoding this episode! It's our very first one ever and we hope you'll enjoy it and forgive us for the glitches here and there. It's all a learning curve!
Please share it with your friends and contribute to the blog and to the podcast by asking us questions and posting comments. You can also email us at kidyounotpodcast@gmail.com .
The next episode, on Quality and Trash, will be released on July 17th. Until then, subscribe to the blog for extra posts and book reviews!
Clem & Lauren