'What? Ideology? But children's books aren't ideological – that would be propaganda, it would be sacrilegious, it would be brainwashing!'
Literary criticism has shown us in the past century that no text can ever be devoid of ideological content, that is to say of a system of values, beliefs, fears, worldviews, which are closely linked to certain conceptions of power and order. Ideology is embedded in language.
And children's literature is no exception to the rule.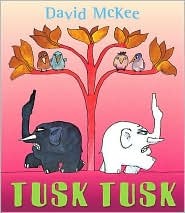 Children's books are made of words, and they are created in specific historical, political, social and cultural contexts. When David McKee writes Tusk Tusk, a political fable on racial war, he is talking from the viewpoint of a second-half-of-the-twentieth-century-man with the heritage of post-war pacifism and awareness of racial conflicts. It would make no sense to Enid Blyton. It would make no sense to White American supremacists.
Actively ideological children's literature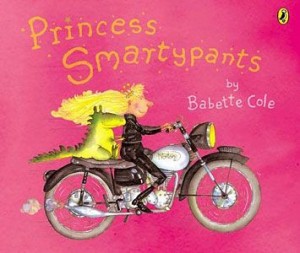 Tusk Tusk is actively ideological – that is to say, it is actively denouncing the issues of racism and violence. Other books that try to promote certain behaviours, values or beliefs are, for instance, Babette Cole's picturebook Princess Smartypants – an anti-fairytale which attacks the ideal of marriage for girls – Anthony Browne's Zoo – which begs the reader to consider the condition of animals imprisoned for our entertainment – or Armin Greder's The Island – which denounces the situation of immigrants.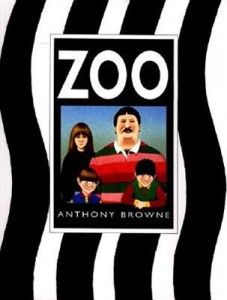 These children's books, of a very high quality,
exist partly for the purpose of instructing readers – not only children! – about the realities of our world, and, sometimes, about how to change them. They are political, because their very existence threatens the existing distribution of power by showing that it is flawed and unfair.
Passively ideological children's literature
But don't huff and puff if you're against giving children ideological children's literature. Because then you might as well take away all their books.
The most dangerous ideological content in children's literature is the hidden one – the assumptions about the world that author, illustrator and/or publisher make when they release one book, and that the child reader is led to accept as fact.
Feminists have long denounced children's books that represent doleful, obliging mothers, not because they are actively promoting male domination, but because they are normalising male domination. And that's a much more insidious issue to get rid of. Because it's inscribed, unquestioningly, everywhere the child looks to.
Passively ideological children's literature represents 90% of all children's literature (don't quote me on this, it's a rough estimate). And most often its ideology is conservative. Because conservative ideology, logically, tends to preserve itself. Passively ideological children's books will normalise values and beliefs that have made their existence possible.
Next time you open a children's book, ask yourself what worldviews, what conceptions of power, what ideals of education it conceals. It is not obvious – because the creators of the books themselves are unaware of it, and because it's likely that they think more or less like you. But it is there. It cannot not be there.
And if you really can't notice these assumptions, it means you're so bathed in them that you take them for fact. It's in your bones, in your brains, in your identity.
It's ok, don't freak out. We're all like that.
by Clementine